The Institute of Firefighting and Technological Safety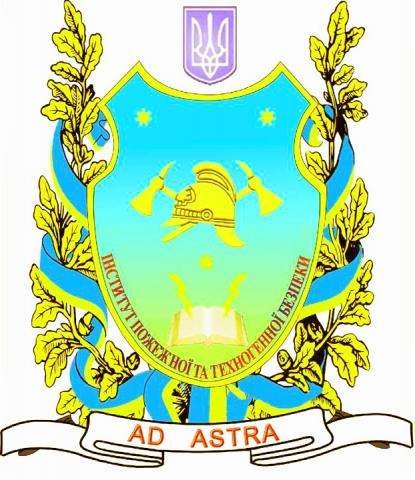 Institute of firefighting and industrial safety was created in August 2010 on the basis of two faculties: firefighting and industrial safety and fire and rescue studies. The institute is one of the main structural units of Lviv State University of Life Safety. The motto of the institute is "Ad Astra" ("Towards the stars" – Latin proverb) that directs both cadets and students to fruitful scientific and civil activity. The institute prioritizes such activities as forming identity and preparing highly-trained professionals for the units of the State Emergency Service of Ukraine, educational work, providing favourable conditions for the acquisition of knowledge and skills needed for mastering the chosen profession.
Our institute ideology is based on the national idea, which we implement in the educational work. For the last decade, our scientific-and-pedagogical staff has managed to achieve great results and European recognition by means of hard and persistent work.  
The institute prepares the following specialties:
subject 6.170203 - «Fire Safety» - Bachelor;
subject 6.170203 - «Fire Safety» - Bachelor (based on the education level of «Junior Specialist»);
subject 7.170203.01 - «Fire Safety» - Specialist;
subject 8.170203.01 - «Fire Safety» - Master.
---
List of job positions which are applicable to the graduates:
Head guard of the State Fire-and-Rescue Unit;

Head of the State Fire-and-Rescue Unit;

Specialist of Civil Protection in state administrations of cities, districts and regions;

Fire-and-Rescue Service Engineer;
Inspector for Supervision of Fire and Industrial Safety;
Engineer of Research-and-Testing laboratory;
Engineer of designing fire extinguishing and fire alarm systems;
Engineer of designing smoke-protections systems;
Engineer of designing lightning protection systems and devices;
State fire facilities assessment expert;
Expert of fire service in structural units (Ministry of the Armed Forces, Armed Forces of Ukraine, State Security Service of Ukraine, The Department of the Border Guard Service of Ukraine and others)